A Timely Nudge to Budget for your Wedding.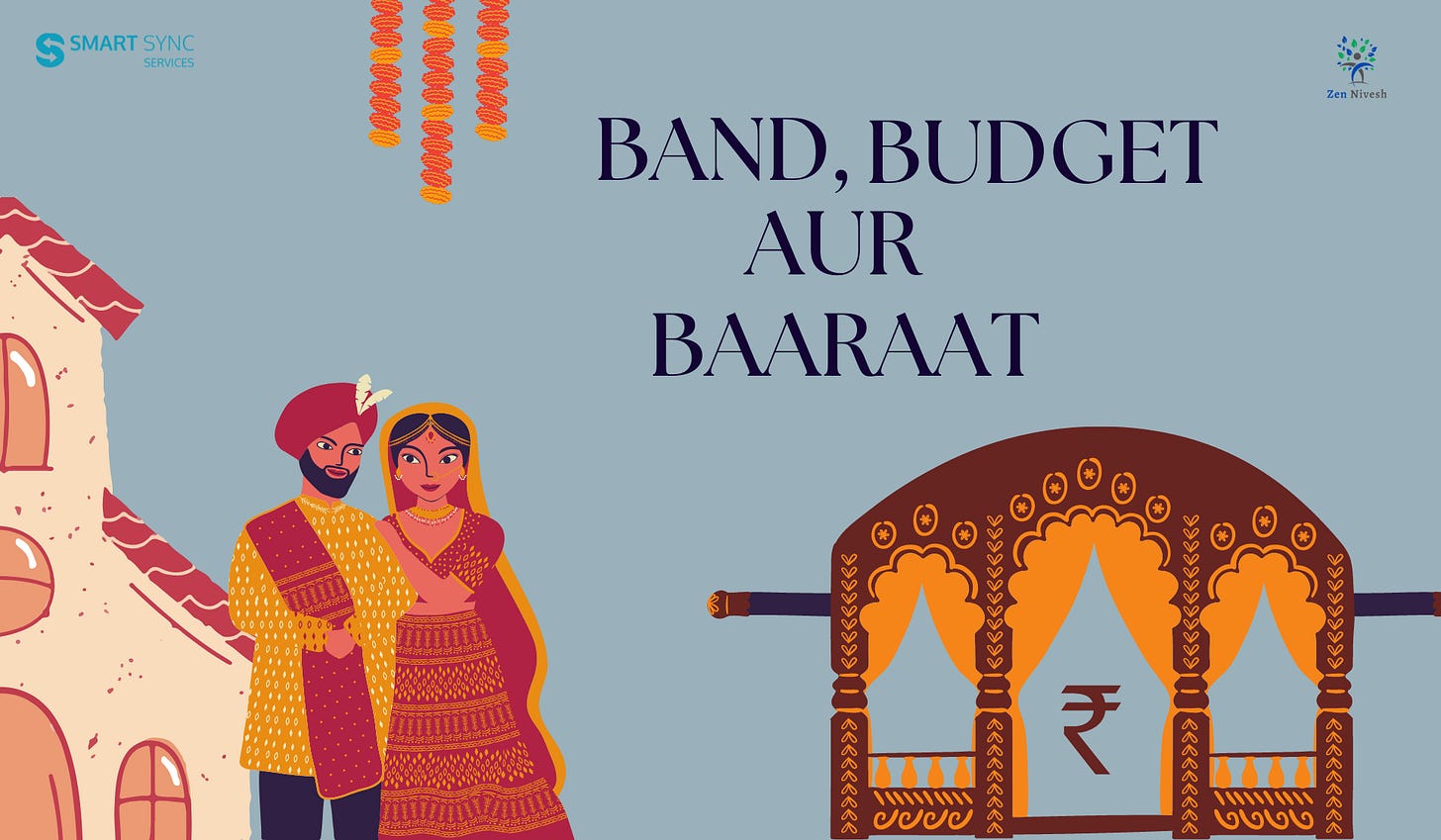 The buzz is in the air. It's that time of the year. And that is why we decided to do a post on this very important life goal which is intended for the ones getting married this time, next year.
"Wedding" is a word which will excite all the family members and friends but will make you and your parents worry. Not that they are not happy or excited about it. It has also always been looked at as a financial responsibility that they are itching to get it done with. Isn't it so?
A wedding in India is a celebration lasting for so many days, from Mehendi to Sangeet to what not. Every few years there is something new, actually. Wedding Ceremonies are like an adventure with its own emotional ups and downs. However, one thing is for sure you do make incredible memories with the person you love and your closed ones as well.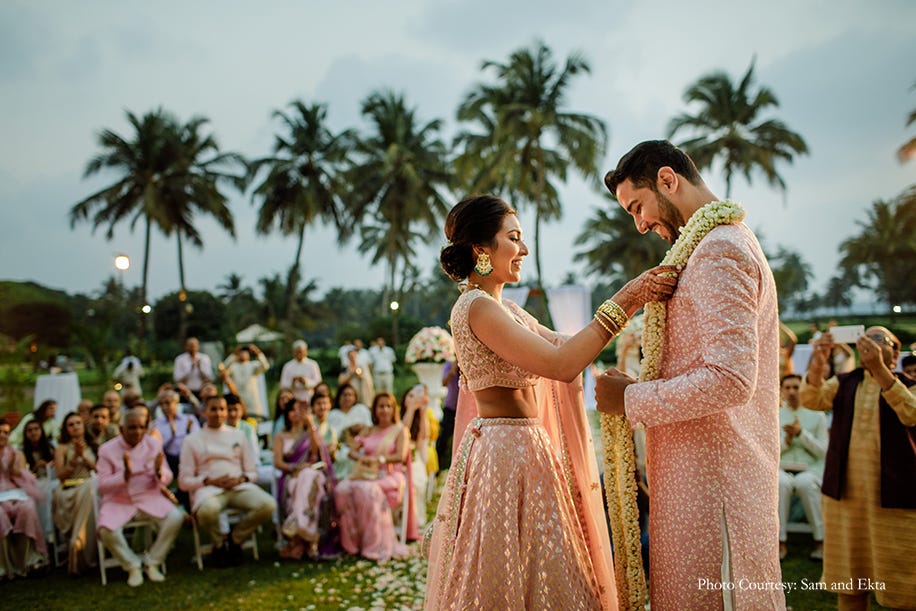 But as the saying goes "everything comes at a price". An average family's majority of the savings are wiped out in a space of a week. That's how 'fat' the weddings have actually become.
It's obviously enticing to see the Ambani wedding and want to have a taste of some of that for your own or your children's wedding. However, one fails to see the percentage of their net-worth the Ambanis had spent on the wedding – between 0.03%-0.2%!
This prompts us to give unsolicited advice to the young couples out there – take up some part of the responsibility from your parents and the second – vulgar spending on weddings is not worth the stress. And some advice to the parents as well – Diverting some portion of the budgeted wedding expenditure to the savings/investments in the name of your children will go a long way in doing your bit in securing their future, rather than spending lavishly on feeble stuff.
Not everyone is as lucky as the ones who got married during the lockdown with limited people and a limited budget.
Indians love to make the wedding grand by ensuring everyone is invited and that is why it is all the more important to budget every expense properly.
Where Does The Money Go?
A typical Indian wedding comes with a lot of preparations like printing invitations, booking a hall, caterers, jewelry, clothes and many other miscellaneous spendings. And nowadays there are new emerging trends like pre-wedding photography which shoots up the budget too.
A typical Indian wedding comprises Mehendi, Sangeet, the Wedding and a Reception. But where does most of the money go?
1) Venue and Décor – Venue and décor in a marriage is the most important part which should have a correct atmosphere and contribute to making the day as mesmerizing as it is in a couple's dream. As the day itself is the most special one for the couple they tend to invest more in making the venue and décor more beautiful and perfect. It's a big ticket expense for any wedding.
2) Jewelry – Jewelry carries an ethnic feeling to a wedding, while it also adds beauty to both groom and bride when it comes to the mangalsutra and the engagement rings. Moreover, oftentimes gold exchanges hands heavily in a wedding as well. Though this requires a lot of prior planning, our advice to the parents would be to give gold to their children not as a gift but as an investment for them.
3) Photography – Photography helps to capture the special and memorable moments that they will keep with themselves for life. And thus it is an important part of any wedding. Also, a trend like pre-wedding photography takes the budget to a whole new level which might take the budget for photography in lacs.
5) Food – Food holds significance for the guests that are invited to the wedding. People would either like or not like it- but one thing remains certain – they will surely talk about it. And who wants to disappoint the guests at a wedding? That's the reason people tend to spend a lot of money on the quality, variety and taste of food throughout the events.
6) Clothes – As there are different events on different days of a wedding, the clothes mustn't be repeated in any one of them. With that, the price of designer cloth or ethnic wear is always more as compared to normal ones and thus there should be a separate budget for clothes as well.
7) Miscellaneous – there are many other types of miscellaneous spending also in a wedding as well, like bachelor/bachelorette parties, make-up, gifts, choreography, etc.
Thus these are the main components where most of the budget goes into while financing a wedding in India.
Personal Finance Tips for Young Couples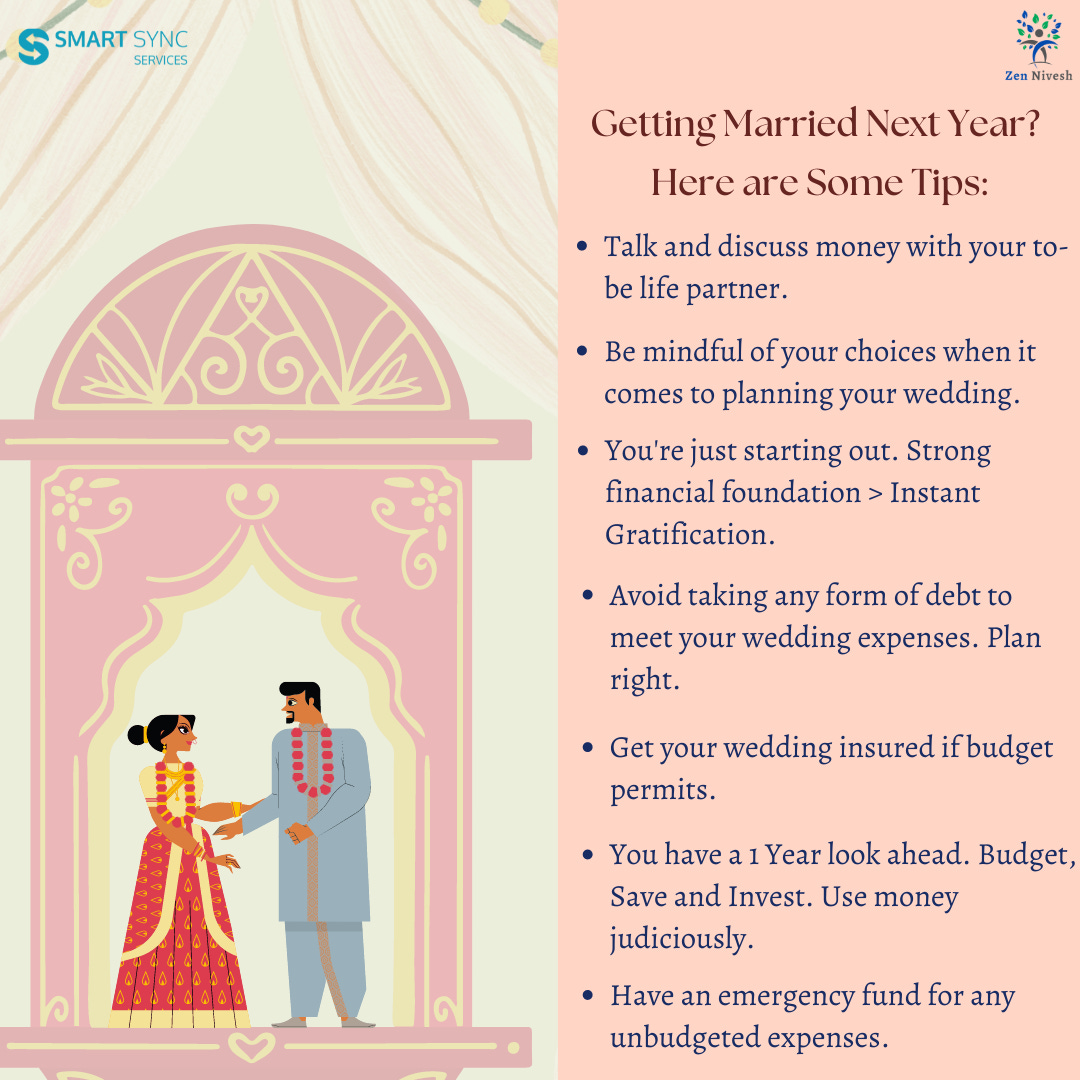 While, most parents look after the wedding but nowadays we are seeing a shift where both the bride and the groom are taking a stand to finance their own wedding. And to these couples, here are some of the financial as well as a couple of life tips that will help you in your financials:
Understand the financial life of your partner and how he or she handles money. Talk about the life goals and the finances that will be tied to them. A discussion on the spending and investing habits can help a lot as differences in temperament could lead to disagreements later on.
Unless you are filthy rich, you will thank yourself for being mindful of your choices when it comes to the wedding. You are just starting your new life. Create a strong financial foundation together.
Taking personal loans to throw lavish bachelor/bachelorette parties are a no no. Don't get into a debt trap just when you're beginning the most important phase of your life.
Do you know that there is wedding insurance as well? There are mainly two kinds of Wedding liability which mainly cover the property damage or injuries that occur during your event. Another is wedding cancellation or postponement, as the name suggests it covers the amount related to cancellation of an event. It can be smart to think about getting your wedding insured given the growing uncertainties. Though, it shouldn't be a priority if it is not in your budget.
You have one year to plan and budget for your wedding. Use this time judiciously. Create short term FDs if you have any lump sum savings or if your risk appetite permits, SIP into a short-term debt fund to preserve your capital. Investing in gold as a couple can also be thought of as a good idea for the couple.
Have an emergency fund for any unbudgeted expense. If not used, voila – it's a bonus!
Cut down on expenses which are not absolutely necessary. Minimalism is cool as well.
Conclusion
Though, it is very welcoming to know that they are consciously taking this decision keeping their financial goals in mind. We are of a strong belief that right financial decisions pre and post wedding can make or break your life.
And as the old adage goes – " A lot goes into making a marriage right. And the first step is getting the wedding right"